Invisalign
I'm not brushing and flossing as much as I did in the beginning. I make a point to brush and floss when I wake up and before I go to bed. When I take my liners out to eat or drink colored beverages like coffee, I try to have a good mouth rinse with water before putting them back in.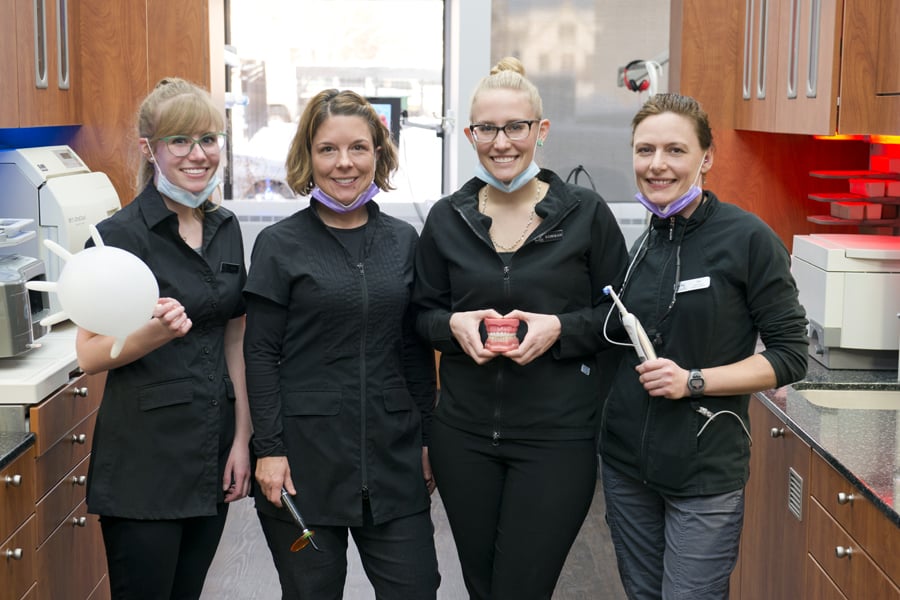 Routine Dental Checkup - What Happens?
When you first enter our office you'll be greeted at reception. Please check in so that we know you've arrived and can notify the members of our team that will be taking care of you.
Three Secrets to a Healthy Mouth!
We know that making new healthy habits can be tricky and that maintaining those habits can be even more difficult. By following the three rules below you'll be drastically improving your oral health while reducing your risk for gum disease, tooth loss and other dental problems.